ABOUT US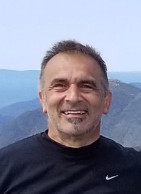 Since 1989, Micro Systems & Support has been serving business and home users at very competitive prices. Our business is based on Excellent customer service and we have established a solid reputation with our customers – in fact, they are our primary source of advertising! When we service your needs, we speak your language and take the time to answer your questions. There are NO stupid questions so ask away!!
WE LOOK OUT FOR YOU
No one likes to pay more than they need when getting their computers serviced. We will only recommend what you absolutely need replaced and will never over sell you. We also are more than willing to sit down with you and help you develop a long term plan for your growing business as well as a realistic upgrade path that you can plan for in the process.
Many times, if we are able to solve your computer problem quickly with guidance over the phone, we will do that without charge or offer you paid Remote Support at less cost than an online visit. If we feel your machine is not worth fixing, we will tell you that too – even if it means us losing a service call. We don't make any money doing all that, but we know what makes good customer service. Hopefully, when you really need us, you'll be able to trust that we are serving your best interests.
HOW WE BILL
If you request an onsite service call, you will only be charged for the time that we are onsite – not any travel time (some restrictions apply if outside of WNY). We do require a one hour minimum service call, but other than that, we bill in 30 minute increments. Oftentimes your problem is fixed before the hour is complete, you are entitled to use that time any way you wish – to tweak your system performance, special use of your software or peripherals, or special care when installing unknown software, etc.